Successful AAPA Member pharmacies know the equation to bigger profits:
A stronger membership base + effective, time saving tools = growth & success!
When you share the quality experience you get with your AAPA membership, you help build a base that generates additional leverage – a key component to our ability to bring you better tools for your toolbox, and bigger profits for your pocket!
And, because we know the value an active member brings to the table, we're making it worth your while!
Your AAPA Edge Referral Program
As a member, you have access to the AAPA Edge Referral Program – the key to a vault full of cash incentives. And getting that key has never been easier.
Simply refer a pharmacy for AAPA membership and when that pharmacy hits its benchmarks, you get paid: $1,000 for every qualifying member.
Bonus: There are absolutely no limits to the number of referrals your pharmacy can make, or the amount of referral bonuses you can qualify for!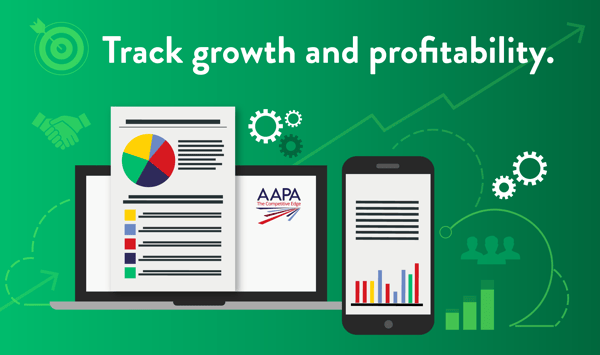 The AAPA Difference
At AAPA, we know how to help our members succeed: By offering better deals at better prices with better, more robust tools. Our members already have access to measurable metrics with our AdvantEdge™ Portal, which is just one of the many tools our members can employ to track growth and profitability.
---
Learn More about the AdvantEdge™ Portal
---
Your goal is to work hard, increase sales, be valuable community assets, and provide better positive outcomes to your patients. And, when you have the leverage that a strong membership base brings to the bargaining table, you're going to walk away a winner.
Refer – Build – Grow
The process is simple! Just refer a pharmacy for AAPA membership by emailing us, calling 313.914.2736, or filling out our easy to use online form. That's all you have to do.
When the pharmacy you refer:
Reaches a minimum purchasing volume of $100,000 per month
Achieves a 10% GCR rate (or greater) per month and
Remains an active AAPA member for 90-days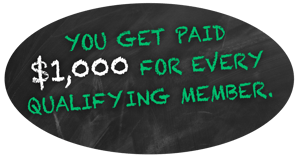 You will get $1,000 – and that's for every qualifying member, with no limits placed on the number of pharmacies you can refer.
Already a member? Refer a pharmacy today!
Not a member yet? Get your AAPA Edge and learn more about how AAPA membership can help boost your independent pharmacy's purchasing power, profitability, and support network to keep growing your business, by joining us today!
Let AAPA help you reach your growth goals by leveraging access to products, services, and tools that will increase profitability and put extra cash in your pocket.
Don't wait, refer a colleague today!
Learn more about the AAPA and its enhanced independent pharmacy offerings at http://www.aaparx.com/programs.